Fruit'Y, Playing with edibles is heavily inspired by the Kaiko classic Gem'X, which has been seen on computers such as the Commodore Amiga 500, Commodore 64 and Atari ST.
The game consists of two boards of fruits. The left field belongs to the player who needs to reproduce the right field 1:1 being able to proceed to the next level.
There is a total of five fruits, spread over each board. Once a field is activated it's content morphs two steps, while the  other fields located above, below, to the left and to the right, morph the fruit located inside only once.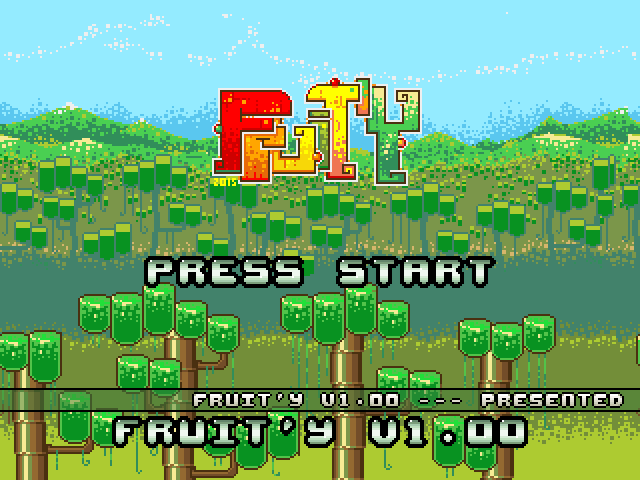 – Amiga OS4 (digital download is free)
– Android (digital download is free)
– AROS (digital download is free)
– GameCube (digital download is free)
– Dreamcast (digital download is free)
– GCW Zero (digital download is free)
– GP2x Wiz (digital download is free)
– Linux (digital download is free)
– Mac OS X x86 (digital download is free)
– MorphOS (digital download is free)
– MotoMAGX (digital download is free)
– NetBSD 6 PPC (digital download is free)
– NetBSD 6 x86 (digital download is free)
– Nintendo 3DS (digital download is free)
– Playstation Portable (PSP) (digital download is free)
– Raspberry Pi (digital download is free)
– Symbian OS Series 60 (digital download is free)
– Symbian OS UIQ 3 (digital download is free)
– TI-Nspire CX (digital download is free)
– Wii (digital download is free)
– Windows (digital download is free)
[the_ad_group id="154″]